I wish I could say that I'm the only travel writer out there with some great stories and advice, but there are countless bloggers from around the world who are worth following.  These people have had some amazing experiences, and some downright wild adventures (and some scary ones), and they are sharing them all with you!  So take some time and check them out.  Here are some of my personal favourites:
Budget Travel
Backpacks and Bunkbeds: The name sums up the hosteling experience, but Neil has so much additional insight to offer about travel.  Check out some of his articles on Iceland!
BootsNAll: A comprehensive blog about RTW (Around the World) trips.
Expert Vagabond: The name says it all.  Matthew not only has some great tips for traveling cheaply, but he also has some unique and funny experiences to share.  Read "Searching for a Lost Colombian Drug Plane" and "How to Seduce an Ostrich" in his "Best of" Section.
Nomadic Matt: It would be impossible to make a blog roll without including Matt Kepnes, who is perhaps the best-known travel blogger out there.  His posts are funny, thought-provoking, and inspiring, and, from a writer's standpoint, you can always count on him for being up-to-date and at the forefront on developments in the travel-writing industry.
 That Backpacker: Audrey spent time teaching English in South Korea, so she has a great understanding of the country, but she claims that she's on a mission to collect more stamps on her passport, so you can count on her for advice and tales from all sorts of places.
The Odyssey Expedition:  Graham set a record this year by being the first person to visit EVERY country (201) by land.  NO planes, no helicopters, not even a hot-air balloon.  Read about his fascinating journey.
The World  on My Back:  "Sometimes, you've just gotta JUMP" is Russ' motto.  He's all for taking any opportunity that heads his way.  I met him briefly while in the Peruvian Amazon, and it's been fun to keep track of his trip as he heads the opposite way down the South American continent than I did.
Twenty-Something Travel: Tied down by student loans?  Living at home?  That's no reason for you not to travel, as Stephanie of Twenty-Something Travel proves.  She's backpacked the world, and even met her fiance through the travel blogging community!
Wandering Earl: Another huge name in the blogging scene, I like Earl's page because it's jam-packed with good resources on how to travel endlessly.  How can you afford the trip of your dreams?  Follow some of his advice.
Female Travel
A Little Adrift: Shannon is a woman who offers a great perspective on life and travel.  Mostly on her own, but sometimes with her 11-year-old niece, she's seeing the world and discovering the people who make it special.
Adventurous Kate: "From Laos to Liechtenstein," this girl has seen it all.  Kate quit her job at age 26, and has managed to make travel a full-time career.  She's a great source on solo, female travel, and has plenty of advice to offer anyone who is willing to follow in her footsteps.
Anywhere but Home: Naomi would be my go-to girl for Asian travel advice for females… she's been all over the continent!
Ashley Abroad: Ashley is currently living in France, and has an interesting perspective on the place.  It's nice to hear about Europe from an expat, rather than a tourist, point of view.  It looks like she'll be heading to Asia soon, so I'm looking forward to more updates.
Aviators and a Camera: Kirsten is well-connected in the travel industry and has been featured on some prominent travel sites.  One of the highlights of her blog?  Her extensive Instagram and iPhone  photography collections.  Follow her!
 Backpacker Becki:  Not "just another solo female traveler," she calls herself a "curator of great travel tales."  What I love? Her travel rants
The Blonde Abroad: Sexy and Intelligent, Kiersten is the full package.  She's proof that blondes can not only have fun, but they can travel safe, and know how to show the world the highlights of travel.
The Blonde Gypsy: The Blonde Gypsy is Larissa, a girl who inspires me with stories and great photos (especially via Instagram) of her journeys to lesser-visited places, like Finland and the Balkans.
Crazy, Sexy, Fun Traveler: Alexandra is from Slovakia, but has been all over the place.  She has frequent posts, with some adventure travel stories, as well as lots of practical destination tips.
Flora the Explorer: Not only does she have a catchy blog name, but she has a lot of interesting stories to share.  Right now, she's living in Ecuador, which means she's going to be sharing more South American travel tales.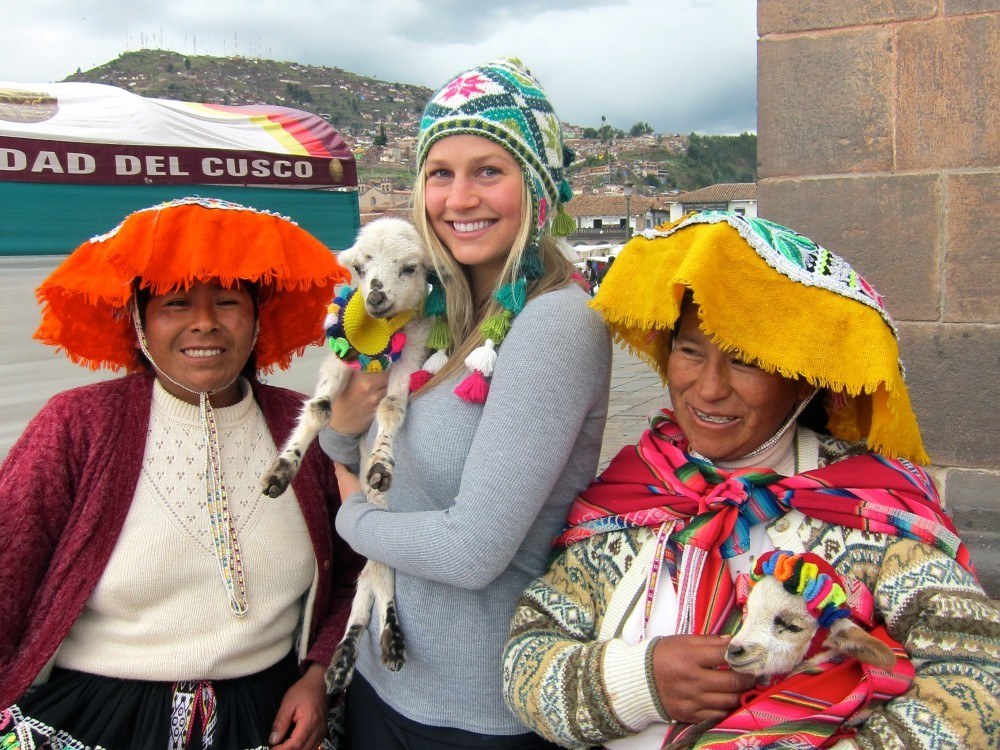 Hole in the Donut: Barbara reminds me why it's important to love what you're doing.  After years of being frustrated with her work and then a health scare, she quit her job and began seeing the world on her own.
Never-ending Footsteps: Lauren knows how to face her fears when it comes to travel (for example, taking a slow boat ride with a corpse).  She keeps awesome statistics about her travel expenditures, which are useful in creating your own budget.
Nomadic Chick: Jeannie is an empowered woman with a strong voice and some powerful opinions.  She's been all over the place, but most of her stories are about Asia at the moment.
Sateless Suitcase: Julika is a 25-year-old "almost" art historian.  Her blog mainly focuses on art, culture, and European travel.
Travel Junkette: I met Susan in Dublin at TBEX (a travel blogging conference) in October. She strikes me as fiercely ambitious, and has travel experience to share from all over the world. If you've ever been interested in seasonal work (think of things like working the ski slopes in the winter, or tree-planting in the summer), she's your go-to girl for advice.
Canadian Bloggers
Candice does the World: A travel editor and faculty member for Matador, but a wonderful personality in her own right, Candice is from Eastern Canada, and has a fun-loving attitude towards travel which will keep your attention for sure!
Curious Meredith: A great friend, and a girl with a great sense of adventure.  Meredith loves food and travel, and writes about both.  Right now she's back at home, but keeps blogging about the wonders of the truth north, strong and free!
Hecktic Travels: Dalene and Peter are a Canadian couple (from Alberta as well, I believe), who have been housesitting their way around the world.  They take wonderful photos, and have great advice for anyone who wants to take up RTW housesitting.
One Giant Step: Gillian and her partner, Jason, just left Canada in January for a huge trip.  I love Gillian's introspective posts.
Oneika the Traveller: I love bloggers who let their personalities shine through in their writing, and this girl is one of them!
Stop Having a Boring Life:  The name itself drew me in.  Rob is a fellow Canadian who decided to take life by the horns and have some fun.
The Planet D: AKA, Canada's Adventure Couple.  Dave and Deb are well-established on the travel-blogging circuit, and offer some good advice as well as amazing photography.
Traveling Canucks: Cameron and Nicole are a couple from my favourite Canadian city — Vancouver!  They've made a huge name for themselves in the travel industry, and are very active bloggers with a lot of great advice.
This Battered Suitcase:  I first came across Brenna's blog when she wrote a post about people making fun of her hometown, Winnipeg.  It hit home, and made me laugh, and got me to keep on reading.  She's been around the world and back, but I love reading her posts about South America!
Beautiful Travel Photography
Beers and Beans: I can't get over the photos that Beth and Randy publish.  They are stunning!  The site design is gorgeous too.
Eye and Pen: Brandon's Eye and Pen is host to Origins Travel Magazine, as well as his personal blog and blog training section.  I love the classy design and the eye-catching photos.
Notes from the Road: Erik's photos inspire me to focus on the little things: the plants, the animals, and the scenery that we might pass on by.  He uses a large-format field camera, which prevents him from taking many portraits, but it's nice to see something different in travel photography!
The Carey Adventures: Peter Carey is a travel photographer with some great advice to offer.  Check out his guide, "31+ Days to Better Photography."
The Polar Route: Ed's photos inspire me to travel to new places, like Russia and Iceland!
Wanderlusters: Ben and Charli have confused me: should I file them under "great blogs" or "beautiful photography?"  They've got it all covered.  I love the bright colours and reliable content on their site.
Other Great Blogs
48-hour Adventures: Stuck in an office job?  Not to worry — that's where 48-hour adventures comes in.  This blog shows you the highlights of major cities in the frame of a weekend getaway.
Everything Everywhere: Gary is one of the top travel bloggers, and he's been on the road since 2007.  Check out his photos!
GQ Trippin': Not only are these two an adorable couple (newly engaged!), they have just finished a RTW trip that they've been documenting.  Check out the video summary of their trip that they posted — it's fantastic!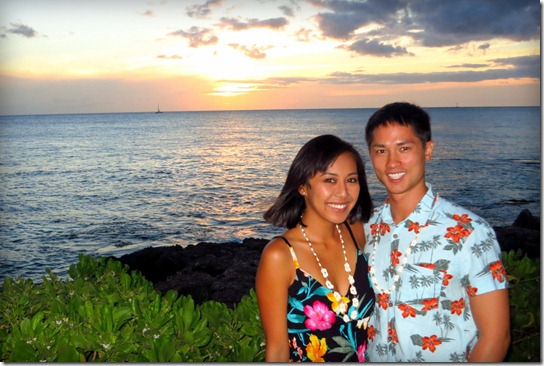 Lee Abbamonte: Lee is the youngest American to have visited every country in the world!  He's been to Africa a staggering 19 times… and is going to be my source of inspiration for my upcoming Africa trip.
Live Less Ordinary: Allan and FanFan are experts on Southeast Asia, and especially Thai living.  For all of you foodies out there, this is the blog for you!
Migrationology: Migration Mark is a travel addict and foodie.  He has great posts about mouthwatering food around the world.
Never Ending Voyage: Simon and Erin call themselves digital nomads.  Their articles helped me plan my own trip while I was on the road.  I love the cute, eye-catching design of their blog.
Over Yonderlust: Erica and Shaun were high-school sweethearts who turned a coin from Barbados into a full-time life of travel?  Intrigued?  Check out their fun, quirky blog.
Peter Keith: Not exactly a travel blog, but I couldn't leave out this super-talented Canadian chef, who just happens to be my brother.  His cooking competitions have taken him to Europe, South America, and now, Asia!
Roads & Kingdoms: Meet Nathan, Matt, and Douglas.  They had the brilliant idea of creating a site that fuses news journalism with beautiful photos, art, culture, and politics.  Whether they are writing about the political situation in Egypt or Peruvian fast food, you are sure to encounter intelligent prose and thought-provoking images.
The Everywhereist: The Everywhereist, AKA Geraldine, is one hilarious chick!  She knows how to take the boring out of travel writing.  So often, I find myself laughing aloud at her posts.
The Looptail: I'm proud to say that G Adventures, one of the leading companies in the travel industry, is Canadian, and their blog is a great source of expert advice, gorgeous photographs, and travel inspiration. Come here for some of the best of the best when it comes to reliable information and a strong community of passionate travelers.
Time-Crunched Traveler: Justin and Ellen (nice name! 😉 ) have designed a blog with the working professional in mind.  They write about two-week vacations, perfect for someone who loves to travel but doesn't have limitless vacation time.
Uncornered Market: Daniel and Audrey have been on the road for six years!  They have a lot of stories to share.
Wild Junket: A travel magazine and blog.  In five years, Nellie and Alberto have watched their blog grow to become one of the world's biggest travel resources.  Beautiful photos and stories are plentiful and make this site worth a visit.